Alex is dedicated to working tirelessly for his clients. He understands getting into the trenches with his clients and tenaciously fighting for them.
In addition to helping individuals in consumer bankruptcy cases, Alex represents bankruptcy trustees, businesses, creditors, and all parties in all aspects of bankruptcy and bankruptcy litigation. Alex has a true affinity for complex litigation and high conflict cases.
Prior to joining the firm, Alex was a bankruptcy and litigation attorney at a boutique bankruptcy firm helping individuals and businesses in the pursuit of debt relief. In addition, Alex also worked at a large law firm representing banks, lenders, and creditors in all aspects of bankruptcy.
Alex is a cum laude graduate of Touro Law Center. While in law school, Alex earned top marks in bankruptcy law and was awarded the CALI Award for Academic Excellence in the Bankruptcy Law Clinic. Prior to law school, Alex earned a Master of Business Administration in Finance, summa cum laude, and a Bachelor of Arts in Political Science, magna cum laude, from Saint Peter's University.
Alex is licensed to practice law in the States of New York and New Jersey. He is also admitted to practice before the Eastern District of New York, Northern District of New York, Southern District of New York, Western District of New York as well as the U.S. Court of Appeals for the Second Circuit.
Outside of his work at The Law Offices of Avrum J. Rosen, PLLC, Alex enjoys spending time with his family, reading, exercising, and watching movies.
Alex is fluent in Greek.
Alex's Recent Blog Posts: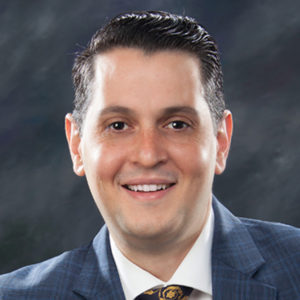 Bio Alex is dedicated to working tirelessly for his clients. He understands getting into the trenches with his clients and tenaciously fighting for them. In
Read More »